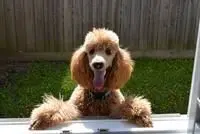 Appointments
Important: I am out of network for all insurance carriers.
I use TherapyAppointment.com to manage my practice. When you click the link below, you will be able to create a file with a login and password that you need to save for continued use while working with Dr. Snow. Your file will be active when the following things are complete:

1. complete all paperwork
2. make $150 partial pre-payment for 1st session
3. send message in your patient portal to Dr. Snow to alert her to review paperwork and
activate your file.

If you do not cancel your appointment and do not attend, the deposit will be forfeited. The cancellation policy requires 24 hour notice to cancel without penalty. If you are sick within the 24 hours, you may have an online session at your scheduled appointment time.

https://portal.therapyappointment.com/index.cfm/public:therapistdetail?directoryId=11ebcf07c39bf5228e7e0e943d89650f